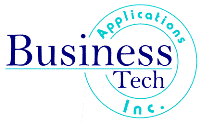 Innovative and Affordable Information Technology
Custom Computer Hardware
Business Tech Applications, Inc. provides custom computer hardware design and manufacturing so that its customers can take full advantage of today's technology when integrating their business applications.
Our custom projects have included meter interfaces, voice integration, custom test equipment, electronic controls for pipelines, and high temperature monitoring for refinery feedstock transfer pumps.
Contact us to discuss your requirements
HOME ABOUT US PRODUCTS CONTACT PARTNERS
Copyright 2009 - 2018. Business Tech Applications, Inc. All rights reserved.