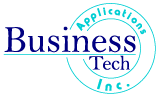 Innovative and Affordable Information Technology

We are pleased to announce that Geographic Information System (GIS) mapping is now integrated with CrudeNet™. Our customers have utilized mapping systems for over fifteen years with very good results and it just got easier. CrudeNet™ is seamlessly integrated so that the end user is not required to have knowledge of any data import or GIS commands to plot CrudeNet™ supplied data on maps. Use mouse clicks to locate company vehicles at service locations (loading and unloading locations) as well as plot "bread crumbing" driven routes on multiple map options, automatically. Route planning, route printing and downloading of routes to drivers' handheld computers are also possible within the CrudeNet™ Integrated Solution.
Depending on the equipment installed in your fleet, vehicle location and performance information can be displayed on maps in the real-time mode or plotted as location data is collected along with other transactional data (runtickets, DOT log duty status changes, etc.).
Sample Map - 4 Different Presentations Done with Mouse Clicks Only!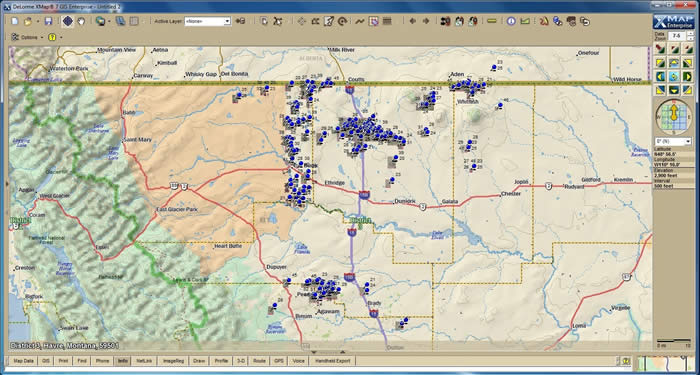 Zoomed Out Map of Loads Hauled in Northern Montana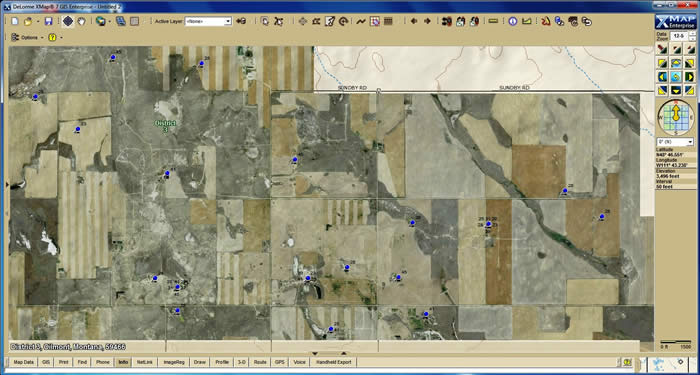 Same Map Partially Zoomed In with Aerial View Mapping Layer
Same Map Again with Higher Resolution Zoom and Aerial View Mapping Layer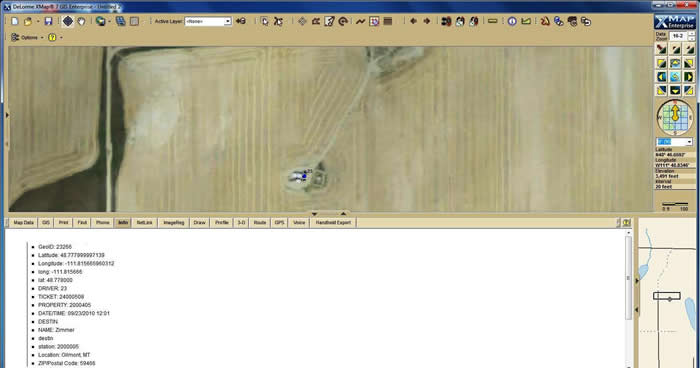 Same Map with INFO Option - Run Ticket Lease and Destination Data is Displayed on the Map
Business Tech Applications, Inc. can integrate GIS mapping with any version of BTAI software in use today!
HOME ABOUT US PRODUCTS CONTACT PARTNERS
Copyright 2009 - 2018. Business Tech Applications, Inc. All rights reserved.