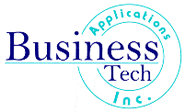 Innovative and Affordable Information Technology
Fleetrax DutyLog™
The United Stated Department of Transportation Federal Highway Safety Administration regulations require that many truck drivers maintain written logs that detail the hours they spend driving, working while not driving, and time they spend off duty. These regulations were written and adopted as law to protect citizens from drivers that work too many hours and become fatigued, potentially dangerous, accident prone motor vehicle operators.
Federal Highway Safety Administration regulation part 395.15 (and subsequent revisions) defines automatic on-board recording device specifications and procedures that must be used to comply with Driver Log requirements using electronic data capture instead of manual written logs. Fleetrax™ and a software and installation package (Fleetrax DutyLog™) offer qualified fleet operators the desirable compliance method of utilizing state-of-the-art technology to manage driver performance and comply with federal regulations. Drivers prefer the automatic data capture method to the tedious chore of manually writing log forms. Contact us to discuss a Fleetrax DutyLog™ solution for your fleet.
HOME ABOUT US PRODUCTS CONTACT PARTNERS
Copyright 2009 - 2018. Business Tech Applications, Inc. All rights reserved.